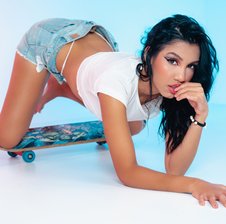 PetiteeKaty
Seguir
Notificarme cuando esté en línea
Esta modelo está
En línea
Fuera de línea
22, Cáncer, Colombia, Ask me
Última sesión:
23/09/23 05:49:19
Enviar tokens
at goal ride dildo Friday night shenanigans!!! Home alone ; ) Well in about an hour and a half... Let's party!!!
Galería protegida por contraseña Erotic Katy
6

fotos
6 photos Jacuzzi 💦🚿🛁
7

fotos
7 photos Home Shower 💦🚿
3

fotos
3 photos Artistic Blue Smoke
3

fotos
3 photos Horny Skate
5

fotos
5 photos Red pleasure
5

fotos
5 photos tempting silhouette
5

fotos
5 photos Red shadow
6

fotos
6 photos Mirror Flash
5

fotos
5 photos Kitchen Paradise
5

fotos
5 photos PetiteeKaty
4

fotos
4 photos shhh my boss can come
2

fotos
2 photos
Detalles importantes de
PetiteeKaty
| | |
| --- | --- |
| Género | Mujer |
| Me interesa | Mujeres, Hombres, Parejas, Trans |
| Edad | 22 |
| Altura | 160 cm - 170 cm |
| Peso | 45 - 55 kg |
| Cabello | Morena |
| Ojos | Marrón |
| Raza | Latina/Hispana |
| Idiomas | Ruso, Inglés |
| Procedencia | Ask me |
| Vello púbico | Afeitado |
| Busto | Medianos |
| Trasero | Mediano |
I'm a girl who finds it exciting to delight in stimulating my breasts, to enjoy having my hair pulled while being fucked, and to have fun when they grab my neck and slap me when they talk dirty to me.
Let's enjoy together an unforgettable meeting full of passion!
Hello! Welcome to my rooHELLO MY BEAUTIFUL AND BELOVED GUYS A PLEASURE
I AM A LATIN GIRL VERY BURNING I LOVE TO KNOW PEOPLE FROM DIFFERENT PARTS OF THE WORLD SINCE I HAVE NOT HAD THE BAD TO KNOW MANY COUNTRIES BUT I KNOW THAT ONE DAY WILL GIVE BACK TO THE WORLD I AM EXTROVERTED FUNNY TREATMENT OF MAKING OUR MEETINGS EVERY DAY SOMETHING DIFFERENT I CAN GO FROM BEING A BEAUTIFUL SCHOOLGIRL TO BE A VERY BURNING LEONA I LOVE MEN WHO DO NOT HAVE TO SAY WHAT THEY THINK AND WANT .. SEPARATE FROM THE SEXUAL ALSO I HAVE MY PART TIERNA I AM VERY LOVING I CAN GET YOU IN MY HEART WITH A SINGLE ACTION YOU DO FOR ME I LOVE THE AINIMALES AND THE FLOWERS I HAVE A BEAUTIFUL GARDEN I LIKE THE SKATING OUT TO WALK TO THE MOUNTAINS GO TO PICINA SHARE IN FAMILYm!
I am a girl who values honesty and respect. Lies and lack of consent are what turn me off. I detest disrespectful people. I prefer to build genuine connections based on trust and mutual respect. Let's enjoy authentic moments together!
Horas de trabajo de PetiteeKaty
.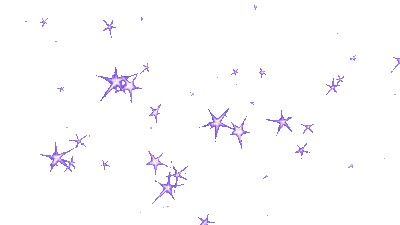 Videos amateur de PetiteeKaty
My first video
1:10
Vistas

22
Comprar 1 token
Rear temptation
0:38
Vistas

15
Comprar 5 tokens
New Video Presentation
1:09
Happy Hot Time
3:03
Vistas

15
Comprar 10 tokens
Lista de deseos de PetiteeKaty
1

With this great toy you can take me to heaven and give me all the pleasure. Take all my pleasure to another level
Leer más
2

I want to give you the best exclusive content on the site, with this great cell phone we can make that possible.
Leer más
3

I want to be your star model standing out among many others and show you why I am the best, but this will only be possible with your help. I will thank you forever.
Leer más
.